The Soy Debate
When menopause rears its ugly head, many women seek natural alternatives such as soy to relieve their symptoms. Despite its glowing properties, why does this controversial bean continue to remain a subject of hot debate?
Read on to find out about the risks and side effects of using soy.
Is Soy Safe?
Showing up in everything from margarine to canned tuna, soy´s popularity is evident. But the side effects of soy tell a different story. These include:
Infertility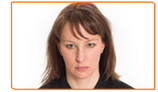 Studies have shown high levels of soy protein may decrease fertility. A report in the American Journal of Clinical Nutrition showed that high levels of soy can increase the length of the menstrual cycle while decreasing follicle stimulating hormone (FSH) and lutenizing hormone (LH).
Cancer
Although not confirmed, studies suggest ingredients in soy may increase the risk of breast cancer in some women. At low concentrations, genistein, the main isoflavone in soy, is believed to stimulate the growth of estrogen receptor breast cancer cells.
Hyperthyroidism
Products rich in soy may increase the risk of thyroid disease. Opponents of soy believe soy is a toxin for thyroid patients while others consider it safe if taken in moderation.
Infant Formula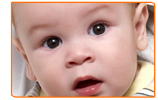 Isoflavones in formula have been found to affect body weight in infants. Based on individual body weight, experts estimate infants fed exclusively soy formula receive the estrogen equivalent of approximately 5 birth control pills daily. This can cause girls to develop quicker and boys to underdevelop.
Soy and Menopause
For women dealing with menopause, soy has been shown to work extremely well, moderately or not at all. Soy isoflavones (plant compounds that mimic estrogen) have been closely studied and revealed to relieve a wide variety of perimenopause and menopause symptoms including weight loss, heart health, bone health, improved nail, skin and hair health and decreased severity of hot flashes and night sweats.
Beside diet and stress relievers, soy is considered the next-best-step to relieving hot flashes. Yet this doesn´t mean soy works for every woman. The causes of hot flashes and night sweats can differ in menopause and 20 per cent of women are negatively affected by the protein in soy.
Despite its many benefits soy does have many risks. It is always advisable to consult a health care professional before using soy in your diet. Click here to find out more about the use of soy during menopause.