4 Foods You Never Thought Could Be Replaced With Soy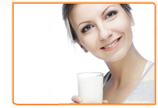 When you think of soy replacements, the first product that probably comes to mind is soy milk. But soy milk is not the only option for introducing this disease-fighting herb into your diet. These days, soy products come in an array of sizes and flavors. Read on to learn more about popular soy food products that may surprise you.
Why Should I Swap My Favorite Products for Soy?
Soy is rich in isoflavones, a class of organic compounds known for their antioxidant and disease-fighting properties. The herb also contains essential proteins, minerals and phytoestrogens, which are plant-based estrogens that mimic the effects of estrogen. Soy has been touted by the American Heart Association (AHA) and the Food and Drug Administration (FDA) for reducing the risk of heart disease, osteoporosis and some cancers, as well as for relieving symptoms of menopause. Here are four favorite foods you can substitute with soy:
1.) Ice cream
Soy ice cream has been a longstanding favorite of vegans and people who are lactose intolerant. By combining two soy products-soy milk and tofu-soy ice cream offers all the flavor of regular ice cream without the sugars. This makes soy ice cream a tasty treat for women watching their weight!
2.) Burgers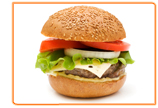 The next time you have friends over for hotdogs and hamburgers, throw a few soy burgers on the grill, too. You´ll get the taste and consistency of its cow-based counterpart without the fat and cholesterol. Just be sure you choose a brand that has the word ¨soy¨ on the label: many veggie burgers are made from vegetables and grains, not soy.
3.) Bread
Soy just might be the greatest thing to happen to bread since someone thought to slice it. In addition to providing you with heart-healthy nutrients, soy bread has a longer shelf life than other breads: it stay fresh up to two weeks or more.
4.) Vodka
Vodka can be produced from any fermented food-including soy! Soy vodka is readily available in the liquor world, though health care physicians agree that alcohol should only be taken in moderation. Don´t be fooled into thinking vodka is healthy just because it has the word ¨soy¨ in front of it: soy vodka is not part of a well-balanced diet, and does not reap the same benefits as other soy products.
Recommendation:
While the use of soy is generally considered to be safe for most people, you should consult with your doctor if you have food allergies or if you are considering consuming soy in large quantities. Click here for more information about the side effects of soy.