Growing Black Cohosh for Menopausal Relief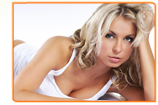 For years, women have gushed about a tall, flowering plant native to the woods of eastern North America that treats menstrual irregularities and menopause symptoms. Black cohosh, a member of the buttercup family, has been reported to combat a range of menopause symptoms, from hot flashes and night sweats to mood swings and depression.

But how can you grow this mysterious wonder herb to beat your symptoms? Read on to find out.
Can I Grow My Own Black Cohosh?
Growing Black cohosh is not as easy as planting a few seeds in your backyard garden and waiting for them to bloom. The plant demands plenty of space and shade for proper harvesting. Black cohosh can take up to eighteen months to grow from seeds, so growing your own Black cohosh is not recommended for women seeking fast relief from menopause symptoms. Follow these considerations for growing black cohosh: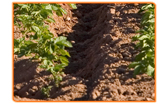 1. YouŽll need plenty of space - Black cohosh thrives in humus rich soil, usually found in wooded, shady and damp places. The plant can easily grow to over 4 feet tall, so make sure you plant the seeds at least 2 inches apart to prevent overcrowding. Mulch will help keep in the moisture that Black cohosh needs for growth.

2. Black cohosh thrives with time and patience - The seeds are typically planted in late summer, and need 2-4 weeks of warm temperatures (70F), followed by 3 months of cold (40F). Once the second set of leaves appears on the plant, youŽll need to transfer the seedlings into individual pots and allow them to sit in a shady area for an additional 6 months. Large, white flowers bloom between May and July. Black cohosh leaves are generally harvested in October, when the root takes on a dark brown to black color.

3.Heat and storage - After harvest, black cohosh needs to be ventilated at 80F - 95F for one week, transferred to and stored in a cool, dark, cool place. It should be used used within one year.

4. Smell - Though Black cohosh may be transferred to a shady garden when the plant is about two years old, Black cohosh is described as having a thick, musky smell. While it might not be the most pleasing aroma next to your tulips and daffodils, Black cohosh is thought to be an effective insect repellent.
Recommendation
The Black cohosh plant can be used to make homemade teas and tinctures. These are also available for ready-made purchase, which will save you time and labor and provide you with faster menopause relief. Click here to learn more about the uses of Black cohosh for menopause.