The Limits of Herbs in Treating Menopause
For many women, herbs for menopause may seem too good to be true: they don't introduce synthetic hormones into the body, nor do they come with the long list of side effects that pharmaceutical options like hormone replacement therapy (HRT) and bioidentical hormones do. Still, women may find themselves asking if there's a catch to these natural remedies. Read on to learn more about herbs and menopause.
Phytoestrogens versus Non-estrogenic Herbs
There are two types of herbs for menopause: phytoestrogens and non-estrogenic herbs. The former contain compounds (phytoestrogens) that mimic the effects of estrogen when introduced into the female body. Thus they can block estrogen when levels are high and act as its replacement when levels are low, helping to restore hormone balance. The latter help support the body's own production of natural hormones by nourishing the endocrine system with essential vitamins, minerals, proteins, fibers and carbohydrates.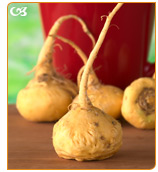 While both options are generally considered safer alternatives to HRT and bioidentical hormones, most experts recommend choosing a non-estrogenic herb (e.g. Macafem) because they support the body and help it carry out its natural processes, rather than introducing foreign compounds to carry out the work. Thus a woman who uses a non-estrogenic herb will never become dependent on foreign compounds to treat her menopausal symptoms. Read on for information regarding research about herbs for menopause.
Insufficient Research
Unfortunately, both phytoestrogenic and non-estrogenic herbs have been given little attention by the medical community. As a result, very few studies have been undertaken to determine the long-term benefits and side effects of these treatments. Due to the lack of research, many women opt to use pharmaceutical options, rather than alternative medicines, to treat their menopausal symptoms because they feel these treatments are "safer". This is not necessarily true, especially since HRT treatments have recently been linked with increased risk of heart disease, cancer and blood clotting.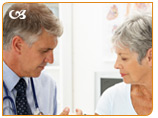 Women who are considering the use of herbal remedies should consult with a health care professional to determine possible interactions the herbs may have with their bodies. It is also recommended that they discontinue usage of herbal supplements after 6 months until more extensive research is undertaken.
Recommendation:
While herbs for menopause do have their limitations, they are generally considered a safe and natural alternative to pharmaceutical options. A large number of herbs are known to treat menopausal symptoms. Click here to read more about herbs for menopause.
Sources:
• "Hormone therapy – Overview". University of Maryland Medical Center. Last reviewed Sept. 2010. http://www.umm.edu/ency/article/007111.htm
• North American Menopause Society. "Which Ones Work? Herbs for Hot Flashes". http://www.menopause.org/menopauseflashes0910hotflashes.aspx