Lifestyle Changes 101: Introducing Herbs for Menopause
Overcoming change is never easy – especially when it involves uncharacteristic and frequent hot flashes, mood swings or episodes of fatigue – collectively called menopause. To help alleviate symptoms of menopause many women are turning to natural herbal supplements. Read on to learn about tips to introducing herbs for menopause into your diet.
From teas and tinctures to supplements and food sources, introducing herbs into your daily diet is a easy but gradual progression. Before introducing any herbal supplements it is important to talk with your doctor or a certified naturalist who can discuss which herbs are right for your symptoms and possible health risks. Read on to find about herbs that can help fight menopause.
Black Cohosh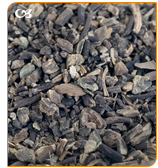 Commonly referred to as the "herbal estrogen alternative" black cohosh is widely accepted as the herb to help treat symptoms of menopause. How black cohosh works remains unknown, but it's thought to have estrogenic effects. Binding to estrogen receptors in the body, black cohosh causes estrogen levels to either decrease or increase. By introducing plant hormones similar to those produced by the body, black cohosh helps to regulate estrogen levels which often become unbalanced during menopause.
Often used as an alternative to hormone replacement therapy, black cohosh has been shown to treat a variety of menopausal symptoms including night sweats, depression, menstrual cramps, vaginal dryness and hot flashes. Also a mild stomach tonic, black cohosh acts with alterative action which helps to improve the absorption of nutrients and elimination of wastes from the digestive tract.
Dong Quai
Considered the foremost herb for treating menopausal symptoms, dong quai, the "female ginseng", has been used for centuries in traditional Chinese medicine. Phytoestrogens within dong quai work by binding to estrogen receptors in the body in turn increasing estrogen levels. This powerful herb helps to relieve hot flashes and vaginal dryness because it works to dilate blood vessels increasing blood flow. Also a mild sedative, it helps to reduce mood swings and stress.
Ginkgo Biloba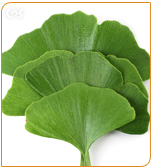 Known as the maidenhair tree or "memory tree" both women and men have reported using gingko biloba to increase libido. Ginkgo works by increasing blood flow and enhancing energy production in the brain by increasing glucose uptake within the brain cells. As a result this herb may help to improve energy and keeping the brain working efficiently during menopause. In addition ginkgo can help to improve poor memory, depression, and dementia.
Introducing natural herbs into your diet not only manages weight which can help boost self image but can alleviate the pain associated menopausal symptoms
Click here to learn more about herbs for treating menopause symptoms.
Sources
• "Ginkgo and Menopause". Herbal Menopause. www.herbal-menopause.com
• "Alternatives Therapies: Other Alternatives". Menopause Matters. www.menopausematters.com