Should I Use Herbs Alongside Other Menopausal Treatments?
There are so many herbal remedies and medical treatments available to treat menopause, so how do you know if they are safe to use together? Well, the most important thing you can do is speak with your physician. They will be able to tell you about each active property in each herb and treatment and how they will interact with each other. But if you want to do some research before you talk to your doctor, continue reading about some of the most common menopausal treatments so that when you show up at the doctor's you will be able to explain what you are interested in using to combat your menopause symptoms.
1. Dong Quai:
Dong quai is rich with phytoestrogens that help balance a woman's hormone levels by either enhancing estrogen when levels have dropped too low and competing with estrogen if levels have increased too high. This is the main reason dong qaui is referred to as the "female herb."
2. Ginkgo Biloba: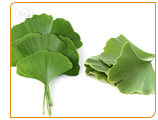 It is now widely used as an herbal treatment for mind enhancement and various other diseases. Ginkgo biloba is known to have many positive effects on the human body; improvement of blood flow, protection against oxidative cell damage, enhancing mental alertness, combating mental fatigue and blockage against blood clots.
3. Ginseng:
Increases levels of estrogen by substituting human hormones with phytoestrogenic hormones. Ginseng has been criticized recently because it does add unnatural hormones into the body and some people believe it can have serious side effects, such as breast cancer.
4. HRT (hormone replacement therapy):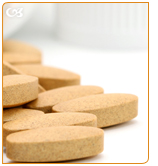 Used to be one of the most highly recommended treatments for women going through menopause. But after a shocking study done in 2002 by the Women's Health Initiative that unearthed the many health risks that go hand in hand with HRT it has become the most controversial menopausal treatment. Although there are many health risks linked to HRT, women who have undergone HRT claim that the increase in their quality of life was worth the risks.
5. Bioidentical hormone replacement therapy:
Is a term used to describe the use of hormones that, on a molecular level, are identical to endogenous hormones. The specific hormones that are used in bioidentical hormone therapy vary, but can include estrone, estradiol, progesterone, testosterone, dehydroepiandrosterone and estriol. Bioidentical hormone replacement therapy is almost solely practiced in the United States and is considered a form of alternative medicine.
Make sure you talk to your doctor before trying any of these treatments to fight your menopause. If you want to learn more click on the following link to find out more about herbs for menopause.