Herbs for Menopause: Why Black Cohosh Hoards the Limelight
Originating from the woods of eastern North America, black cohosh has been used for centuries by Native American tribes to treat stomach problems, headaches and female reproductive problems. More recently the herb has been championed by the medical community and menopausal women for treating the symptoms of menopause, particularly hot flashes, night sweats, mood swings and depression. But what sets this herbal supplement one tier above the rest? Read on to find out.
Benefits of Black Cohosh
There is a great deal of mystery surrounding this wonder herb. That´s because until recently, scientists believed black cohosh contained phytoestrogens, plant based compounds that mimic the effects of estrogen in the body, to treat the symptoms of menopause. While new research has contradicted this belief, black cohosh continues to be used by menopausal women to treat the following conditions:
1.) Menopausal Weight Gain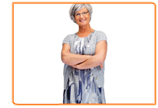 Up to 90% of women experience weight gain around their abdomen during menopause, causing them to lose their hourglass figure. This phenomenon is known as the ¨menopausal spread,¨ and black cohosh may help menopausal women beat it by treating hormone irregularities. Maintaining a healthy weight is crucial to reducing the risk of heart disease, stroke, diabetes, high blood pressure and cholesterol.
2.) Arthritis
Black cohosh may help reduce inflammation caused by osteoarthritis and rheumatoid arthritis. More research is needed to fully support these early findings.
3.) Osteoporosis
Black cohosh may help aging women maintain healthy bone density levels. Again, more research is needed to fully support this claim.
4.) Hot Flashes and Night Sweats
In clinical studies, black cohosh has been more effective than antidepressant medications in treating menopausal hot flashes and night sweats.
Incorporating Black Cohosh Into Your Lifestyle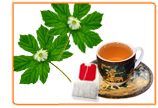 Black cohosh supplements, tinctures and teas are available for purchase online and at your local health food store. The recommended dosage of black cohosh in pill form is 40 mg per day. As a tincture, 2 capsules should be added to water or tea 3 times daily. For tea lovers, The University of Maryland Medical Center recommends drinking black cohosh tea 3 times daily.
Recommendation:
You should always consult with a doctor before introducing any herbal supplement into your daily lifestyle. Additionally you should take into consideration that black cohosh is not a ¨cure-all¨, but instead may be used to treat specific menopausal symptoms. Click here to read more about herbs for menopause.