Natural Remedies for Menopause Versus Prescription Medicine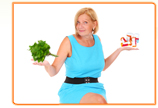 Many women are looking to natural alternatives to help beat symptoms of menopause ranging from hot flashes to mood swings. Yet with the multitude of natural therapies available, are there any differences in relief versus prescriptions? Read on to find out the differences between using natural remedies and prescription medications to help alleviate menopause.
Natural Remedies
From yoga to herbs, choosing between the different natural remedies to help treat menopausal symptoms can seem like a daunting task. Read on to find some common natural treatments.
. Exercise - One of the greatest remedies, exercise helps overcome fatigue, stress and boosts general well-being. It also helps you maintain a healthy weight and combat osteoporosis by burning calories and strengthening bones. However, itīs important to have a consistent exercise routine to stave off mood swings and sleep disturbances and control hot flashes.
. Soy - This ubiquitous legume can be found in wheat, dairy and even desserts! A popular soy product is tofu, which is produced by fermenting soy beans. Although tasteless, it can be incorporated into any diet, served on its own or within soups, sauces or main dishes.
. Lifestyle changes - Alleviate stress by introducing acupuncture or yoga into your daily routine. If you find you focus too much time thinking of others, plan to readjust this. Take a break for an hour a day and do something you enjoy.
. Nutrition - One of the top menopause remedies, nutrition should be a main priority as middle age hits to help your body produce adequate hormones and help ease your way through menopause. For all of your needs, see a qualified therapist.
Prescription Medications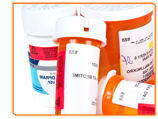 The list of approved medications for menopause continues to grow according to the Federal Drug Administration (FDA). Although currently the only FDA acceptable treatment to relieve hot flashes is Hormone Replacement Therapy -questioned because, according to some studies, is closely related to breast cancer-, there are other drug options available such as Effexor, which is often used as an anti-depressant.

However if you are considering or already using prescription medication, a physician should be consulted.
Recommendation
Making the commitment to managing menopause is easier said than done. When choosing between natural or prescription medications to treat your symptoms, always consult with your doctor beforehand. Click here to find out more about treatments for menopause.