How Do Phytoestrogens Combat The Symptoms of Menopause?
With hormone replacement therapy controversy on the rise, an increasing number of women are looking for alternative therapies to combat their menopausal symptoms. Among the most popular alternatives are herbal remedies; particularly phytoestrogenic herbs such as Dong quai, Ginkgo biloba, Ginseng, soy and Red clover.

But how do these wonder herbs work to fight off your symptoms? Keep reading below to learn about the properties of phytoestrogenic herbs for menopause.
What's Inside Counts: The Chemical Compositions of Phytoestrogens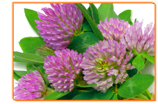 Phytoestrogens are chemical compounds found in plants that mimic the effects of estrogen when introduced to the body. While phytoestrogens appear in most plants, only a select few have a high enough concentration of phytoestrogenic compounds to make a noticeable difference on the symptoms of menopause.
These herbs work their magic by binding to estrogen receptors, which help balance the body's natural estrogen levels. When estrogen levels peak, phytoestrogens block these naturally-occurring estrogens relieving symptoms caused by hormone imbalance.
How Can I Get My Daily Dosage of Phytoestrogens?
Many of the foods you already eat and enjoy contain small amounts of phytoestrogenic compounds which are grouped into five main classes of estrogens, isoflavones, flavanols, flavones, flavanones and ligans. Below you will find examples of food sources that contain these phytoestrogenic compounds:
• Isoflavones: soy beans, tempeh, tofu, soy milk.
• Flavanols: onions, lettuce, tomatoes, red wine, green tea.
• Flavones: apples, green tea.
• Flavanones: citrus peels.
• Lignans: flaxseed or flax flour, lentils, small amounts in garlic, squash, asparagus.
Most experts agree that more concentrated amounts of phytoestrogens are needed to truly relieve the symptoms of menopause and women looking for a stronger dosage can purchase phytoestrogenic herbs. Most of these herbs are available in a variety of forms, from capsules and teas to moisturizers and topical creams.
Some phytoestrogenic herbs linked with fighting menopausal symptoms include: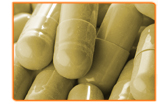 • Dong quai.
• Ginkgo biloba.
• Red clover.
• Ginseng.
• Soy.
Recommendation
While most experts agree that phytoestrogens are a much safer alternative to hormone therapy in treating menopausal symptoms, little research has been done by the medical community to identify the long-term benefits and side effects of these herbs. You should always consult with your doctor before introducing herbs for menopause into your lifestyle. Click here to read more about phytoestrogenic herbs.