4 Benefits of Ginseng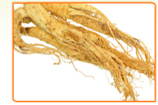 Ginseng is one of the most famous Chinese herbs, sometimes referred to as "the all-healing herb", and is one of the most widely used plants in traditional medicine. Along with being used to treat menopause, Ginseng is also used to treat people who are recovering from an illness or injury, and to treat sexual dysfunction problems.

One of many reasons that Ginseng is so commonly used to treat menopause symptoms is that it contains a phytoestrogenic element that mimics human hormones, and helps fight menopausal symptoms.
As one of the oldest Chinese remedies, Ginseng is now used to help fight menopausal symptoms, and has a host of other benefits for your mental and physical functions. Benefits can include:
1. Combats Memory Loss:
Ginseng interacts with the body in two specific ways that help combat menopausal symptoms. The first way is a compound called ginenosides. Ginenosides are also known as an adaptogen that can boost stamina and energy in humans, and are also capable of protecting against memory loss.
2. Improved Appetite:
Ginseng is known to stimulate appetites. The steroids in Ginseng are remarkably similar to those produced by our bodies, and have a stimulating effect on the metabolism.
3. Helps with Digestion: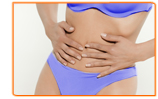 Ancient Chinese medicine relates all problems of the body to the stomach. And why not food is the source of life. Proper digestion and toxin removal from the body can eliminate most health related problems. The health-renewing properties of Korean ginseng are based on the same principle of absorption, digestion and elimination.
4. Fights Fatigue and Mental Stress:
Similar to the way in which ginseng helps fight memory loss and keeps the mind alert, it works to eliminate fatigue and mental stress. Ginenosides boost stamina and energy in humans.
So if you are looking for natural way to help combat your menopausal symptoms, Ginseng is one good way to go. But, before you decide to begin using ginseng to fight menopause, make sure to consult with your doctor. They may have other recommendations and will be able to tell you what a safe dosage for you will be.
Knowing the benefits of ginseng is important, but, if you want to learn more, click on the following link to find out about other herbs for menopause.