The Ins and Outs of Ginkgo Biloba: 5 Facts Every Woman Should Know
Ginkgo biloba -a wonder herb for the mind and the body- has been used in Chinese herbal medicine for centuries to treat a variety of illnesses from asthma and bronchitis to high blood pressure and headaches. For women suffering from menopausal symptoms, this versatile herb helps alleviate everything, from loss of libido to disturbances in sleep. Read on to learn five facts every woman should know about Ginkgo biloba.
Increases Libido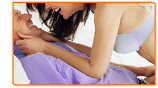 Ginkgo helps to promote healthy blood circulation. It heightens libido by increasing blood flow to the genitals through stimulus of endothelieum derived relaxing factor.
Improves Memory
In clinical trials, ginkgo has been noted to aid in memory and improve concentration because it works to increase blood flow to the brain. Ginkgo has also shown to reduce anxiety, headaches, tension, vertigo and age-related cerebral disorders. Evidence suggests taking ginkgo in combination with Ginseng is more effective than taking either herb alone.
Relieves Premenstrual Syndrome (PMS)
Women reported to have taken ginkgo leaf extract orally noted significant relief in breast tenderness and other PMS symptoms when taking the herb midway through their menstrual cycle.
Relieves Stress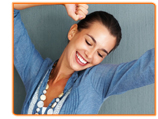 Research has shown ginkgo can help relieve the adverse effects of stress because it acts as a herbal adaptogen, protecting the body from physical and psychological stressors. Additionally it boosts stamina by helping the body conserve energy through protein and nucleic acid biosynthesis, a process vital to cell healing and regeneration.
Protects Against Vision Loss
Evidence suggests ginkgo extract may be beneficial for people with diabetes at risk for optic nerve damage. Ginkgo helps protect against the damage caused by diabetes which can lead to membrane capillaries in the retina that obstruct blood flow and reduce vision.
Is Ginkgo Safe?
Though it is a natural herb, ginkgo can cause some reactions with certain drugs. Individuals on blood thinning medications should consult with their doctor before taking ginkgo because it can cause bleeding. However, the most common side effects associated with ginkgo include gastrointestinal, headaches and allergic reactions.
Although many women have reveled in the therapeutic effects of ginkgo, it is always advisable to consult a doctor or healthcare professional before adding ginkgo to your diet. Click here to find out more information about ginkgo biloba and menopause.