Is Dong Quai Right for Me During Menopause?
Menopause can leave you feeling beset by pain from all sides. Mood swings have strained your relationships, night sweats keep you from needed sleep and hot flashes strike at odd moments. With all this to contend with, you'd likely look anywhere for some relief. Fortunately, you do have treatment options. Herbal supplements, particularly Dong quai, have grown in popularity in recent years for the treatment of menopausal symptoms.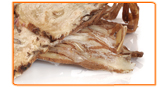 A centuries-old staple of Chinese medicine, Dong quai has long been used for the treatment of female reproductive issues, including the transitions of menopause. Keep reading to learn more about this herb and whether it can help you find relief from your symptoms.
What is Dong Quai?
Indigenous to China, Dong quai is often referred to as the "female ginseng" for its similarity to the plant and its traditional use in treating women's health conditions. Though little research has been conducted into Dong Quai, it is thought that the herb contains phytoestrogens -plant compounds that are believed to mimic estrogen in the body-. This helps promote estrogen balance in menopausal women, relieving symptoms like:
• Hot flashes
• Mood swings
• Irregular periods
• Vaginal dryness
• Loss of libido
Though Dong quai is traditionally known in China for its effectiveness in treating menopause, there remain no comprehensive studies that have demonstrated this fact. That said, the supplement has gained many converts in recent years, and can be found in the health supplement aisle of most grocery stores.
What Are Its Side Effects?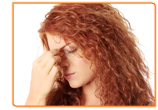 Just as there is little scientific evidence of the positive effects of Dong quai, there is scarce verifiable knowledge of its side effects. Doctors generally recommend women abstain from the supplement during pregnancy, as the herb has been used traditionally to induce labor. Other reported side effects include headache, irritability, heart murmurs and skin rash.
Are There Alternatives?
Of course, the best way to beat your menopausal symptoms is often through simple lifestyle changes. Eating right and exercising regularly can correct many of the hormonal imbalances at the root of your symptoms. If lifestyle changes aren't enough, however, you may want to talk to you doctor about your other options. Dong quai may not be right for you, but chances are another herbal remedy may prove more effective. Many women need to try different methods before they find the treatment option tailored to their needs.
Click the following link to learn more about menopause symptoms.