Is Dong Quai a Safe Alternative to Hormone Replacement Therapy?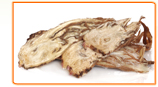 There are many ways to combat the symptoms of menopause. These range from small changes to your diet and lifestyle, and herbal remedies, to hormone replacement therapy (HRT). HRT has proved a popular option as it has an immediate effect on relieving menopausal symptoms.

However, HRT has been associated with increasing the risk of cancer, strokes, blood clotting, and cardiovascular disease. Many women are therefore searching for alternative, natural ways to combat the symptoms of menopause.
Dong quai is in increasingly popular herbal remedy for menopausal symptoms. It is available as pills, powder, dried root slices, tinctures, and tea, and can be very effective in treating menopausal symptoms, including: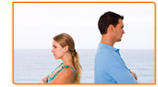 . Hot flashes
. Night sweats
. Mood swings
. Headaches
. Fatigue
. Loss of libido
Read on to learn more about dong quai, how it works, and its risks and benefits.
Dong Quai: How and Why
Dong Quai is a phytoestrogenic herb. It contains an estrogen-like substance produced in the plant. When ingested, it mimics the role of estrogen in the body. When consumed by a menopausal woman it supplements her fluctuating levels of estrogen, which are the fundamental cause of menopausal symptoms. Like HRT, dong quai treats menopausal symptoms at a hormonal level, but without the same associated risks.
The Benefits of Dong Quai
As well as combating menopause symptoms, dong quai has a number of other positive effects on general health. Dong quai: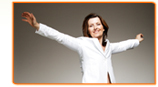 . Increases metabolism
. Strengthens the immune system
. Is an anti-inflammatory
. Is thought to reduce the risk of arthritis.
The Risks Associated with Dong Quai
There are a number of risks and side effects associated with dong quai use. It is important to always follow the recommended dosage, and to speak with a doctor if you are in any doubt. Associated risks include:
. An increased chance of breast cancer
Although the link has not been proven for sure, current cancer patients must take particular care when taking dong quai, and must consult a doctor before use.
. Thinning the blood
Dong quai has anticoagulant, or blood-thinning properties. It may increase the risk of bleeding, and should not be used alongside other anticoagulant drugs such as asprin, warfarin or heparin.
. Increased chance of miscarriage during pregnancy
Although not applicable to women during menopause, dong quai can damage the health of the fetus during pregnancy due to its hormonal and anticoagulant properties.
Dong quai can be a safe alternative to HRT, if taken correctly, and if you are aware of its possible risks. It is important to be aware of all the risks and benefits associated with treatments you might be considering for your menopause symptoms.

Click on the following link to learn more about the symptoms you might be experiencing, and how to combat them using other herbal remedies.