Healing Herbs For Menopause
There are no shortages of healing herbs available for relief during menopause. This article discusses some of these healing herbs and how they work, along with outlining menopause´s causes, stages and symptoms.
How do herbs work in a healing way for menopause?

Healing herbs from natural plants can dramatically relieve menopause symptoms and prevent diseases caused by hormonal imbalance in the body. Herbs have proven to be very effective in the overall prevention of illness, the relief of menopause symptoms and the treatment of mild problems. However, the use of healing herbs should not be complemented with conventional medicine without the explicit consent of your medical practitioner.
What is menopause exactly?
Menopause is the final menstrual period in a woman´s life. It signifies the end of her reproductive years in a similar way that the first menstrual period signified the start. As women begin approach menopause, the production of hormones begins to slow down until menstrual periods stop altogether. During menopause women may suffer symptoms such as hot flashes, night sweats and mood swings.
Types of healing herbs for menopause
Of the healing herbs available for menopause relief, there are two major forms; phytoestrogenic and non-estrogenic herbs. Phytoestrogenic herbs contain phytohormones, that is, compounds similar to the hormones produced in the body, while non-estrogenic herbs stimulate the body´s own internal hormone production.
Herbal tonics have the ability to nourish the nervous system and enhance resilience, and are excellent when tense, anxious or depressed, and run down. Some popular tonics include vervain, rosemary, lemon balm, skullcap, wild oats and ginseng.
Phytoestrogenic healing herbs for menopause
Phytoestrogenic herbs for menopause relief are plants that contain phytoestrogens, which, as already mentioned, have chemical structures similar to human estrogen.
There are many different herbs which have high sources of phytoestrogens, (these are often available in supplement form) which help people who are suffering from hormone imbalance ailments, by copying the body´s own source of the estrogen hormone. Phytoestrogens appear in large doses in herbs such as black cohosh, chasteberry, and ginseng.
The World Health Organization (WHO) estimates that 4 billion people, 80% of the world population, presently use herbal medicine for some aspect of primary health care. These include illnesses from depression to diabetes, menopause to PMS, indigestion to high cholesterol, anxiety to insomnia, and much more.
Non-estrogenic healing herbs don't have a chemical structure similar to estrogen, but work by stimulating the body´s endocrine system (hormone producing system) into producing more hormones on its own.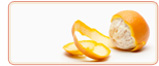 Vegetables, salad greens, and fruits (particularly citrus) contain high amounts of vitamin C. The foods which are high in vitamin C generally contain bioflavonoid which is also great for relieving menopause.
Vegetables, salad greens, and fruits (particularly citrus) contain high amounts of vitamin C. The foods which are high in vitamin C generally contain bioflavonoid which is also great for relieving menopause.
What healing herbs for menopause should I use?
One of the biggest attractions of healing herbs for menopause relief is that they often do not have unwanted side effects (though each prescription needs to be taken on its merits) and much research confirms their healing applications. Having said that, in any treatment for hormonal related symptoms as suffered in menopause, a healthy diet and lifestyle critical.
Follow this link to learn more about specific healing herbs for menopause.
Which herb should women try?
Today women are looking for relief from their menopause symptoms with herbs. Phytoestrogenic herbs and non-estrogenic herbs are good in relieving menopause symptoms, but recent studies show that non-estrogenic herbs have no side effects because they help the body to produce its own hormones instead of introducing hormones like the phytoestrogenic ones. Learn more about
non-estrogenic herbs
for menopause.