Does Black Cohosh Contain Phytoestrogen?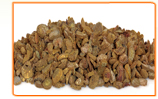 Known for its menopausal symptom-healing properties, black cohosh is often grouped with phytoestrogenic herbs used to treat the symptoms of menopause-Dong quai, red clover, ginkgo biloba, ginseng and soy. However, debate over the effects of this mystery herb still looms.

Keep reading below to learn about how black cohosh works to treat symptoms of menopause.
Black Cohosh: The Great Herb Mystery of North America
Known by many names including , black snakeroot, bugbane and rattleweed,-black cohosh is a flowering perennial plant native to North America. Traditionally, it was used by North American tribes to treat a host of symptoms, from the common cold to constipation, hives and gynecological disorders. In the 19th century, black cohosh became a popular prescription for neurological conditions and conditions related to female reproduction.
Until recently, black cohosh was believed to be a phytoestrogenic herb. Phytoestrogenic herbs contain plant-based estrogens that mimic the effects of naturally occurring estrogens in the female body. However, studies have found contradictory results. In one study, black cohosh was tested alongside other phytoestrogenic herbs and showed no estrogenic activity.
According to the Office of Dietary Supplements, one study showed that fukinolic acid, a compound found in black cohosh, does have estrogenic properties in vitro. Other active compounds in the herb may include triterpene glycosides, resins and caffeic and isoferulic acids.
Should I Take Black Cohosh With So Little Information?
Although little is known about the way that black cohosh works, women continue to report its effects in relieving menstrual irregularities and menopause symptoms. In a 2003 study, The University of Illinois, Chicago suggested that black cohosh binds to receptors in the human body that regulate body temperature. Thus black cohosh may be an effective treatment for hot flashes and night sweats in menopausal women. Click here to learn more about the benefits of black cohosh or continue reading below to learn about the side effects of black cohosh.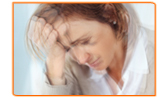 While many women have reported the benefits of black cohosh, others reported a range of minor side effects, including dizziness, headaches and nausea. Black cohosh should not be mixed with aspirin. It may also be linked to increased breast cancer risk. Click here to learn more about the side effects of black cohosh.
Recommendation
More research is needed to fully understand the benefits and side effects of black cohosh. You should consult with your doctor before using black cohosh to treat menstrual irregularities or menopause symptoms. Click here to read more about how black cohosh may be used to treat menopause.