How to Use Black Cohosh to Relieve Vaginal Dryness during Menopause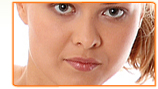 Menopause can be a time of great change for every woman, both physiologically and psychologically. Many of these changes are the result of hormonal imbalances in your body. Your hormone levels fluctuate wildly during menopause.
Hormones are very important to you and your body. They play a big part in helping to regulate lots of the body's functions by acting as chemical messengers. When one part of your body wants to communicate with another, it releases hormones to do this.
It's this system that alerts you when you're tired, hungry or in pain. When your hormone levels drop, as can happen during menopause, you may experience side effects, called symptoms of menopause. Although symptoms of menopause occur naturally, you may still want relief from them. Black cohosh is a herb that may be able to help you combat your symptoms of menopause. Read on to learn more about black cohosh.
Under the Microscope: Black Cohosh
Also known by its Latin name Actaea racemosa, and various other titles including black bugbane, black snakeroot and fairy candle, black cohosh is a native plant of the eastern territory of North America. It has been used for centuries by the wise shamans of Native America to remedy ailments and give strength to their people. Read on to learn how black cohosh can help combat your symptoms of menopause, including vaginal dryness.
Your Menopause and Black Cohosh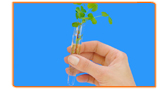 Black cohosh is a type of phytoestrogen. Phytoestrogens are just xenoestrogens that are found in, or derived, from plants. Xenoestrogens are similar to estrogen at a molecular level and can mimic the effect estrogen has on living organisms.
If your estrogen levels drop during menopause, you may experience symptoms of menopause. A lack of estrogen in the body is associated with such symptoms as osteoporosis and vaginal dryness. You may be able to combat symptoms of menopause by boosting your estrogen levels.
As a phytoestrogen, black cohosh may be able to do this by mimicking the effect estrogen has on your body by filling in where estrogen normally would be. However, you should consult a relevant health professional before greatly increasing your intake of any phytoestrogen because they can have side effects of their own. Black cohosh alone may cause liver damage, dizziness, headaches, seizures, diarrhea, nausea, vomiting, sweating, constipation, low blood pressure, slow heart beats and weight problems.