6 Things You Should Know About Black Cohosh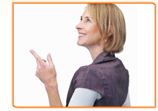 Black cohosh is a herbal remedy that can be used to treat uncomfortable symptoms of menopause. However, black cohosh is a secretive herb, and many of its qualities are little-known, or undiscovered. If you are thinking about taking black cohosh to treat your menopausal symptoms, read on to discover 6 things you should know, 3 yays and 3 nays, about black cohosh.
3 Black Cohosh Yays


1. Treats Menopause Symptoms
Menopause symptoms are caused by the hormone estrogen. During menopause, the level of estrogen fluctuates and this can have an adverse effect upon the body. Black cohosh contains a substance called phytoestrogen, which mimics estrogen when introduced into the body. It can alleviate the menopausal estrogen imbalance, and smooth out any uncomfortable symptoms.
2. Weight Loss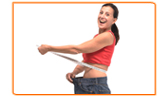 As well as combating menopause symptoms, black cohosh has been associated with weight loss. In raising estrogenic levels, black cohosh decreases the body's production of fat cells. This means that it can also reduce the risk of weight-related illness, including heart disease, stroke and high blood pressure.
3. Treats Other Ailments
There remains much research to be done on this herb and its effects, but it is thought that black cohosh is effective in treating other ailments. As well as treating menopause symptoms, and being used for infertility and irregular periods, black cohosh can contribute to the treatment of rheumatism and kidney disorders.
3 Black Cohosh Nays

1. Breast Cancer Risk
Despite the advantages of black cohosh, it has been associated with increasing the risk of breast cancer. Studies suggest that the hormonal qualities of black cohosh can accelerate the growth of cancerous cells. Women must be aware of this risk before deciding to take black cohosh to remedy their menopause symptoms.
2. Other Medications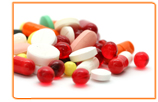 Women must take great care when using black cohosh alongside other medical treatments. It can affect birth control, and any other hormonal treatments you might be taking. Research also suggests that black cohosh must not be mixed with asprin. Always follow the directions on the packet, and if in doubt, speak to a doctor.
3. Side effects
Although it can help ease uncomfortable menopausal symptoms, there has been evidence of black cohosh having pesky side effects of its own. Black cohosh can cause nausea, dizziness and headaches. If these symptoms occur, discontinue use or speak to a doctor.
It is important to be well-informed with regards to the advantages and disadvantages of the menopausal treatments you are considering. By researching each available treatment, and by weighing up the costs and benefits of each, you will be able to find which is best for you. For more information on black cohosh, and other herbal remedies that can help your menopausal symptoms subside, click the link below.