5 Alternatives to Black Cohosh for Fighting Menopausal Symptoms
Black cohosh is an increasingly popular herbal supplement used to fight the uncomfortable symptoms of menopause. However, it is not for every woman: it has been associated with some health risks, and can produce undesirable side effects.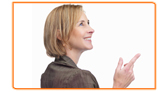 If black cohosh isn't for you, what can be done? Are there any other natural ways to combat symptoms of menopause? What other herbal supplements are there? Read on to discover five alternatives to black cohosh that you can use to fight your awful menopausal symptoms.
Dong Quai
Dong quai is grown in Japan, Korea and China. It contains a substance called phytoestrogen, which helps to balance the body's hormone levels. As a result, it can help alleviate hormonal symptoms of menopause. Dong quai has the added benefits of having strengthening qualities and boosting the immune system. You can get dong quai in many forms including pills, powder, dried root slices, tinctures and tea.
Soy
Native to the Orient, but now grown throughout the world, soy is one of the most popular and well-known natural menopause treatments. It combats menopause symptoms with its high levels of phytoestrogens. Soy can not only be found in supplement form, but can also be introduced into the body through a diet rich in soy. This can be achieved through eating plenty of beans, and by replacing dairy products with soy milk products.
Ginkgo Biloba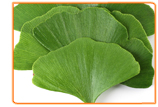 Ginkgo Bilboa was first used in Ancient Chinese medicine thousands of years ago to enhance memory. It is effective in helping the memory loss that sometimes goes hand-in-hand with reaching menopause, and has estrogenic properties. This means that, like black cohosh, it can help to combat the other taxing symptoms of menopause, such as irregular periods and hot flashes.
Ginseng
Ginseng grows in China, America, Siberia and Korea. Traditionally, it boosts energy and lengthens life span, but recently it has become a popular menopausal treatment. It works in the same way as black cohosh and other phytoestrogenic herbs: it contains an estrogen-like substance that reduces the severity of menopausal symptoms when ingested into the body.
Macafem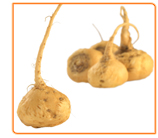 Macafem is native to Latin America. Unlike the 4 alternative remedies above, Macafem does not contain phytoestrogens. It helps combat menopausal symptoms without affecting the body's natural hormone levels directly. Instead, Macafem stimulates hormone production, encouraging the body to balance its own hormone production. In this way, Macafem is another popular alternative that is used to treat menopause symptoms.
Other than black cohosh, there are numerous natural alternatives that you can use to treat your menopausal symptoms that may better suit your body. Click here for more information on herbal remedies that can help ease the pain of menopause.