How Can I Use Herbal Remedies to Combat my Menopausal Night Sweats?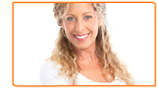 Night sweats leave many menopausal women on the search for a good nightīs rest. Finding relief can be hard, but there are many herbal remedies that help treat night sweats. Read on to learn more about the benefits of herbs to help combat menopausal night sweats.
How Can Herbs Treat Night Sweats?
Many herbs contain phytoestrogens, plant-based estrogens that mimic the effects of estrogen when introduced into the body. This is important because night sweats are caused by natural hormone imbalances. Thus by mimicking the role of estrogen, herbs can restore hormone balance and prevent night sweats. The following herbs have been used to treat night sweats:
Chasteberry
Commonly referred to as vitex, chasteberry is also used as a natural therapy to help reduce night sweats. Chasteberry works by increasing the amount of progesterone in the body while limiting the amount of estrogen produced. Vitex keeps your hormones to stay in check, working with your brainīs central "thermostat" , the hypothalamus, to minimize sweating.
Dong Quai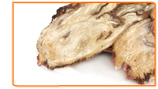 Used for several centuries in ancient China, dong quai helps blood vessels dilate, diffusing excess heat away from your body when temperatures rise. Some experts believe dong quai helps relieve night sweats and hot flashes by stabilizing blood vessels.
Sage
Often used to flavor food, sage can also be used to fight night sweats. Containing estrogenic properties, sage like black cohosh helps stabilize hormonal levels which allows your body to cool off during times of need.
Red Clover
Touted as the cure-all for menopause symptoms, red clover is traditionally used to promote healthy circulation and to remove excess fluids from the body. This herb īs isoflavones have estrogen-like effects on the body which help to balance hormonal levels. This combination of mimicking hormones and regulating circulation is thought to be linked with alleviating night sweats. In addition, red cloverīs health benefits include lessening skin problems, treating cancerous skin wounds and boosting production of high density liproprotein (HDL) or "good" cholesterol. Women with ovarian, uterine or breast cancers should avoid using this herb as it increases the risk for further complications.
Black Cohosh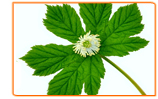 How black cohosh works remains unknown, but itīs thought to have estrogenic effects. Binding to estrogen receptors in the body, black cohosh causes estrogen levels to either decrease or increase. By introducing plant hormones similar to those produced by the body, black cohosh helps to stabilize estrogen levels, curbing the occurrence of night sweats.
Recommendation:
When it comes to finding relief from night sweats there is no miracle cure, but with the aid of herbs night sweats can be reduced or eliminated. Click here to read more information about herbs and menopause.