The effect of soy on women suffering from the symptoms of menopause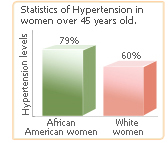 Recent studies have been carried out in order to determine whether or not the prosperities of soy are capable easing some of the harmful symptoms of menopause. Such a study is a concentration on the lethal effects of hypertension, which is the most dangerous and common sign of coronary heart disease. Such a study in postmenopausal women is relevant because hypertension becomes a greater risk the older someone is and is already more common in women than men. The statistics of hypertension in women over 45 is 60% for white women and a vastly significant 79% for African American women.
The study trial to decipher the effect of the competence of soy in reducing this risk involved 60 postmenopausal women. Some of these women were placed on a normal Therapeutic Lifestyle Changes diet, which includes a monitored measure of energy, fat and protein. Others in the study were put on the same diet, with soy protein replacing non-soy protein. Each diet was followed for a period of 2 months. In order for the study to be fair and accurate exclusions amongst the women included: those that were current smokers or smoked last year and those that drunk more than 21 alcoholic beverages per week.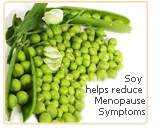 The results of the study showed mixed results in regards carbohydrate levels between normotensive and hypertensive women consuming soy. In regards saturated fat however, women in the soy group showed significantly lower levels in comparison to the normal diet. In regards the formation of equol in the body, soy has been clinically proven to increase the effectiveness of combating bone loss. Women receiving soy supplements and found capable of producing equol in the body were shown to be able to increase lumbar bone density by 2.4%.
In the this clinical trial, carbohydrate content was lower and polyunsaturated fat, protein and isoflavone content were all higher and on the soy diet compared with the control diet in normotensive women. In contrast, protein, polyunsaturated fat, and carbohydrate content were similar on the soy and control diets in hypertensive women, but isoflavone content was higher on the soy diet compared with the control diet.
Sources
'Effect of Soy Nuts on Blood Pressure and Lipid Levels in Hypertensive, Prehypertensive, and Normotensive Postmenopausal Women' Francine K. Welty, MD, PhD; Karen S. Lee, MD; Natalie S. Lew, BA; Jin-Rong Zhou, PhD Arch Intern Med. 2007;167(10):1060-1067.