What's the Difference Between Phytoestrogens and Estrogen?
We've all heard of estrogen. The hormone plays a key role in a wide variety of bodily functions, and its decline during menopause is the main driver of hot flashes, mood swings and a host of other symptoms.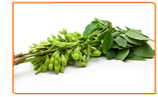 You may not have heard of phytoestrogens, however, previously unknown the plant compounds have come into the limelight recently for their reported similarities to human estrogen, and, by extension, their apparent usefulness in treating menopause.

But before you go out seeking foods rich in this plant hormone, it is important to get a sense of what they are and how they are different from the estrogen naturally produced in your body. Keep reading to find out more.
What Are Phytoestrogens?
Appearing in most plants, phytoestrogens are compounds that carry chemical structures similar to that of estrogen in the human body. It's for this reason that many believe high amounts of phytoestrogens can actually trick the body into thinking they are actual estrogen, relieving -at least temporarily- the effects of hormonal imbalance.
Though there is much speculation about phytoestrogens, little is known about how they impact the human body. Few major studies have been conducted on its effectiveness. However, some herbs used for centuries by various cultures in the treatment of menopause symptoms have been found to contain high levels of phytoestrogens. These include: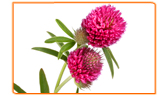 • Black cohosh
• Ginkgo biloba
• Ginseng
• Soy
• Red Clover
• Dong Quai
Just as little is known about the effectiveness of phytoestrogens, there is very little information on the compound's side effects when consumed in high doses. Some studies have concluded that phytoestrogens increase the risk of breast cancer in women, though most have been inconclusive in establishing this link.
Should You Take Phytoestrogens as an Alternative to HRT?
In recent years, many women have begun taking herbal supplements rich in phytoestrogens as a natural alternative to hormone replacement therapy (HRT), especially since HRT was definitively linked with increased rates of breast cancer. That said, with so little known about phytoestrogens and their effectiveness, is important that, regardless of the type of treatment to which recourse, operate certain changes in your lifestyle, like improved diet and exercise that will boost your hormonal production and overall sense of wellbeing.
Choosing a Treatment Option
Before embarking on any treatment regimen, be sure to consult with your doctor about possible risks and whether whatever medication, supplement or activity you choose is compatible with your lifestyle.
Click the following link to learn more about phytoestrogens.