What Are The Side Effects of Phytoestrogens?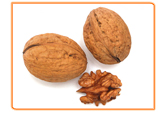 A phytoestrogen is a plant that produces estrogen-like compounds, similar to those found in the human body. Grains, beans, nuts and seeds all contain phytoestrogen. Many women choose to increase their intake of foods and supplements that contain phytoestrogens to combat the effects of low estrogen levels experienced during menopause.

However, taking them may have some adverse side effects that you should be aware of. Read on to learn more.
Acne
It has been suggested that, in many cases, hormone imbalance can cause acne, and it is thought that estrogen is the hormone responsible. In the same way that raging hormones during adolescence can cause skin problems for teenagers, using an estrogen-like compound to replenish your low estrogen levels during menopause could have a bad impact in your skin.
Impact on Other Hormone Medication
Increasing your intake of phytoestrogens to combat menopausal symptoms involves introducing an estrogen-like compound into your body, and you need to be aware of the possible side effect that this could have on other hormone treatments you might be taking. Phytoestrogens might stop your contraceptive pill from working, and they should not be used alongside HRT. If in doubt, consult your doctor about the effects phytoestrogens might have on other hormone medication.
Soy Intoxication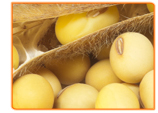 Soy beans can be toxic and act as anti-nutrients. Soy can also be harmful when taking more concentrated doses in the form of soy supplements. Cook beans slowly to make sure harmful chemicals are not ingested, and when taking soy supplements, take care to follow the guidelines and do not exceed the recommended dose.
Increase Risk of Cancer
The most dangerous possible side-effect of taking phytoestrogens is that they have been linked to an increase in the risk of cancer, in particular breast cancer. To date, research into the use of phytoestrogens and the risk of cancer has proved inconclusive, but care needs to be taken when using supplements that have estrogen-like effects.
This list of the side effects of phytoestrogens is not definitive, and may vary from plant to plant. While increasing phytoestrogen intake can be an effective natural way to combat the uncomfortable symptoms of menopause, prolonged use is not advised. It is important to be aware of the possible side effects before using phytoestrogens, and consult a doctor if you are in any doubt as to whether they are the right option for you. Click on the following link to find out more about phytoestrogens.