Will Ginkgo Biloba Boost My Libido During Menopause?
Ginkgo biloba is an ancient Chinese remedy that has been used to cure many ailments for thousands of years, but can it help increase your libido during menopause? This is a difficult question and there is not one correct answer.

Continue reading and you will find out how ginkgo biloba could help you overcome your loss of libido, and treat other menopausal symptoms.
Why You Have a Low Libido during Menopause
Every woman experiences times in her life when she is sexually frustrated and feels like she is losing her libido. Menopause is one of those times: women become frustrated and their sexual desire dwindles. They begin experiencing one of the 34 symptoms of menopause, loss of libido.

Loss of libido means inability to become aroused or experience an orgasm, and unfortunately plagues many menopausal women. Like most symptoms of menopause, loss of libido stems from a hormonal imbalance. The drop in hormones such as estrogen, progestrogen, androgens and testosterone contribute to a woman's loss of libido.
Using Ginkgo to Boost Libido
In an open trial of ginkgo biloba, an extract derived from the leaf of the Chinese ginkgo tree, positive effects were seen in treating antidepressant-induced sexual dysfunction. This study was done because many women who take antidepressants have reported feeling a loss in sexual desire. In the study, 91% of women who were experiencing an antidepressant-induced sexual dysfunction reported that the extract had a positive effect on all four phases of the sexual response cycle: desire, excitement, orgasm and resolution (afterglow).
Although no study has been done on the effects of ginkgo biloba and menopausal loss of libido, it is known to fight fatigue, to increase blood flow to the genital areas, as well as boost mental alertness. Therefore, ginkgo has the ability to combat some of the many reasons women feel detached from their sexuality.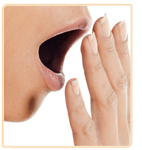 Women said that they feel fatigued and uninterested in sex with their partners during menopause, and ginkgo biloba can help by making arousal easier and heighten sensations. But it is not a guaranteed cure for your loss of libido. If you find yourself falling victim to a loss of interest in intercourse, you should look for an herbal regimen that can help combat all of your menopausal symptoms that are causing your low desire in sex.
As important as it is to know if ginkgo biloba will enhance your sex life, you should try to learn more about the supplement. Click on the following link to find out more about ginkgo biloba and menopause.
Sources:
National Center for Complementary and Alternative Medicine Ginkgo. "Biloba: Antidepressant-Induced Sexual Dysfunction." August 2006.