Can Ginkgo Biloba Boost My Memory During Menopause?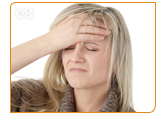 Out of all the symptoms of menopause, memory loss can cause the most disruption. It's one thing to experience hot flashes or mood swings — you can deal with those — but when you begin to forget important dates, lose things, or have a hard time recalling precious memories, the pain is real, and the impacts are great.
Luckily there are solutions to the memory loss caused by menopause. One can be found in most health food aisles. It's called ginkgo biloba, and it's been used for centuries in Chinese medicine to boost mental performance and fight memory loss. Keep reading to learn more about ginkgo biloba, it's composition and its reported benefits for women suffering from menopause.
What is Ginkgo Biloba?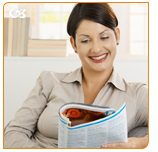 Introduced to China from Japan centuries ago, Ginkgo Biloba is a staple of East Asian medicine that has only recently been discovered in the West for its curative properties. Though little is known about how the herb works in the body, many have testified to its ability to boost memory performance, and many doctors have recommended its use to sufferers of Alzheimer's and other victims of memory loss as a result.
For women going through menopause, ginkgo biloba contains an additional bonus. The herb contains phytoestrogens, a compound thought to mimic estrogen in the body. Because the symptoms of menopause — including memory loss — are largely caused by estrogen imbalance, boosting this hormone through plant compounds is thought to have a positive effect.
Are There Risks to Taking Ginkgo Biloba?
The few known side effects of Ginkgo Biloba are not severe — mainly headaches and joint pain. However, the side effects of taking large numbers of phytoestrogens are not well understood. Some studies have linked phytoestrogens to an increased risk of breast cancer, though these are by no means conclusive.
What Are the Alternatives?
Not sold on Ginkgo Biloba? Fortunately, you have options, and the best thing is that the most beneficial ones don't cost a thing. Most experts agrees that exercise combined with a healthy diet is the best way to fight menopause symptoms like memory loss. Stress relieving activities also help. When these methods are not affective, however, prescription medications and surgery can be an option. A doctor can help direct you to the most appropriate treatment options.
Want to know more? Go to the following link to learn about the history, benefits and side effects of ginkgo biloba.