The Benefits of Donq Quai as an Alternative to Ginseng
Known as the female ginseng, Dong quai is a popular alternative remedy to common symptoms of menopause like fatigue and mood swings. It gets its nickname from a chemical structure similar to that of ginseng. In fact, the two herbs are used to treat many of the same ailments.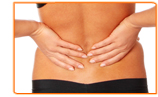 However, contrary to ginseng - which is most used for its treatment of fatigue and low vitality - Dong quai is most well known for easing menstrual pain and menopausal symptoms. Keep reading to learn more about Dong quai and its usefulness for treating the symptoms of menopause.
Origins of Dong Quai
Dong quai has been used for centuries in Chinese, Korean and Japanese medicine, primarily for the treatment of health conditions in women. Today it remains highly popular in East Asia, and is currently gaining ground in the West due to its reported estrogenic properties. The effectiveness of Dong quai for maintaining hormonal balance during menopause has been disputed, though many women have claimed beneficial effects.
How Does Dong Quai Relieve Symptoms of Menopause?
Menopausal women primarily use Dong quai as a source of phytoestrogens, plant hormones thought to mimic estrogen in the body. By creating hormonal balance in a time of fluctuating estrogen levels, Dong quai is thought to relieve common menopausal symptoms like: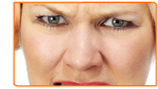 . Hot flashes
. Irregular periods
. Loss of libido
. Mood swings
. Night sweats
As a natural sedative, Dong quai is used to treat menopausal symptoms like excessive stress and insomnia. The herb is also thought to boost blood flow, reducing fatigue and promoting healthy circulation in women going through menopause.
What are the Side Effects of Dong Quai?
Women taking Dong quai should be aware of the herb's commonly reported side effects, including:
. Nausea
. Dizziness
. Headaches
If you are taking any prescription medications, it is best to talk to your doctor before consuming Dong quai. Women should avoid taking the herb with other herbal supplements, as negative side effects could result.
Making a Decision
Because so little verified information about the effectiveness of Dong quai is available, deciding whether it is right for you in the treatment of your menopausal symptoms can be difficult. Fortunately, simple life style changes like improved diet and exercise may help you relieve symptoms without the need for herbal remedies. If lifestyle changes aren't enough, however, you may want to ease Dong quai into your diet and observe its effects.
Click the following link to learn more about Dong quai.