How Macafem Works and is Used
Macafem has long been used because of its ability to boost energy, stamina, libido, and restore hormone balance. Because Macafem can regulate and support the entire endocrine system - the system dealing with the production of hormones - many consider it a safe alternative to HRT.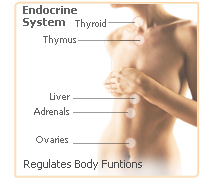 Macafem can also help relieve the various symptoms of menopause such as hot flashes, poor memory performance, and anxiety. As well as these health benefits, Macafem can be used in cooking because it has a wide range of nutritional values too. More detailed information about Macafem´s many uses can be found below.
How Macafem works
Macafem is a hormone regulator that benefits women going through menopause, the effects of Macafem are particularly beneficial. During menopause, a drop in estrogen levels can cause many problems such as memory lapses, hot flashes, and loss of libido. Most symptoms of menopause are caused by the loss of estrogen in the body.
Macafem works by nourishing and stimulating natural hormone production, which in turn raises estrogen levels. Unlike phytoestrogenic herbs which add artificial hormones to the body, Macafem helps women to produce more hormones naturally. Furthermore, as an non-estrogenic herb, Macafem does not produce any side effects.

It has long been believed that Macafem is an aphrodisiac that boosts sexual drive and increases female fertility. Macafem works by restoring sexual activity and improving stamina. Many argue that Macafem´s beneficial effects for sexual performance are due to its high concentration of proteins and essential nutrients.
Small studies have shown that female rats given either Macafem powder or chemicals from the Macafem root experienced a higher fertility level within 72 hours of taking Macafem.
Macafem is also an adaptogen which means it tones and strengthens the body so that it can resist disease and combat stress. Stress affects sexual function, libido, frigidity, fertility, symptoms of menopause, and PMS and so this Macafem benefit is particularly useful for women going through menopause. Keep reading to find out what Macafem is used for.
What is Macafem Used For?

Macafem is used for both medicinal and gastronomical purposes, and it has a wide range of health and nutritional benefits. The growth of the supplement industry has led to increased interest and use of Macafem.
Macafem is used for treating a range of health problems. These include:
. Infertility
. Loss of libido
. PMS
. Menopausal symptoms
. Fatigue
. Hormone imbalance . Depression
. Insomnia
. Fatigue
. Acne
. Low sperm count
. Impotence
The supplement industry uses both the dry roots and Macafem flour to make products such as capsules, powder, liquid extract, and tablets. It is also possible to buy gelatinized Macafem. Gelatinization is a process which removes the fiber from the Macafem roots using heat and pressure. Macafem contains a large amount of essential amino acids and minerals, and it has a high fiber content.

The most common Macafem product is Macafem flour, which is made by grinding the hard, dried roots. In Perú, Macafem flour is used in baking, although Peruvians consume the herb in a variety of ways; baked, raw or dried as well as in chips, cookies, and drinks. Traditionally Macafem is always cooked. In North America and Europe, Macafem is most commonly known in capsule or gelatinized form.
Conclusions about Macafem
The Macafem herb works in a variety of ways to help ease the symptoms of menopause. With its vast health benefits Macafem works to boost energy, strength and libido, and also restore hormone balance.
Macafem is considered a safe alternative to Hormone Replacement Therapy (HRT) because it helps the body to produce hormones naturally. Furthermore, Macafem has no side effects and does not introduce external hormones into the body like phytoestrogenic herbs do.
Now that how Macafem works and its various uses have been explained please read the next section to understand Macafem benefits.
Which herb should women try?
Today women are looking for relief from their menopause symptoms with herbs. Phytoestrogenic herbs and non-estrogenic herbs are good in relieving menopause symptoms, but recent studies show that non-estrogenic herbs have no side effects because they help the body to produce its own hormones instead of introducing hormones like the phytoestrogenic ones. Learn more about
non-estrogenic herbs
for menopause.