American ginseng
American ginseng is the name given to the type of ginseng (Panax quinquefolius) that grows in various parts of North America. It differs in name and health benefits to Asian ginseng (Panax ginseng). The two plants are both ginseng but differ ever so slightly in their chemical components.
What does American ginseng look like?
How to identify ginseng
Despite there being very few wild ginseng plants still growing the wild it is possible to identify one if you know what the look like. Typically a ginseng plant will be a few meters in height and will be unidentifiable by the red barriers that grow on its leaves.
Similarly to Asian ginseng American ginseng is light tan in color and has a gnarled root. The extensions of this root look similar to the arms and legs of a human being.
What is American ginseng used for?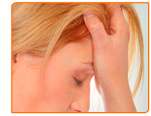 In ancient times, civilizations such as the Native Americans used American ginseng in order to treat fever, headaches, infertility and indigestion. The exact properties of American ginseng have been unraveled by modern science and it means their properties have direct applications for certain treatments. Because of their phytoestrogenic properties, American ginseng is often used by menopausal women in order to balance a loss of estrogen in their bodies.
What are the exact health benefits of American Ginseng?
What other types of ginseng are there?
American and Asian ginsengs are not the only types of ginseng that grow throughout the globe. Other ginsengs that get their names from the places they grow in or their distinctive appearance also exist. Different types can include:
. Red Ginseng
. Korean Ginseng
. Siberian ginseng
American ginseng has been found capable of conferring the following health benefits:
. Reduce the risk of cancer
. The improvement of mental performance and general mental health
. Boosting the immune system
American ginseng can confer benefits to other more specific ailments, including:
Diabetes: People with type 2 diabetes can benefit from the reducing abilities American ginseng can have on their blood sugar levels.
Other studies have shown that the berry of the American ginseng plant is better equipped to combat high blood sugar levels.
Cold and flu: American ginseng products have been found capable of reducing the length of time people suffer from cold and flu symptoms.

Attention deficit disorder: Studies have shown that American ginseng in combination with ginkgo biloba is capable of treating ADHD.
Enhancement of the immune system: American ginseng has been proven to enhance the strength of the immune system and subsequently the body's ability to fight of illness and infection.
Due to the obvious benefits of the American ginseng many women choose this as an option in order to curb the harsher effects of their menopause symptoms. Some of these risks are negligible, but often times the side effects of American ginseng do not make its benefits worthwhile. Due to the side effect of such herbs, it is highly recommended that other options such as non-estrogenic herbs are considered in the treatment of menopause symptoms.