Dong Quai: What You Need to Know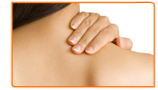 Renowned for its many properties, dong quai has been used for centuries by the Chinese to quell everything from headaches to relieving aching muscles. Known as the "female ginseng" this practical herb is considered foremost in treating symptoms of menopause.

However, its associated risks do not make it an ideal treatment option for every women suffering from the discomfort of menopause.
Before taking dong quai to treat your menopausal symptoms, itīs important to understand the side effects and risks. Read on to learn about the risks of using dong quai to treat menopause.
Is it Safe For Me?
Dong quai is considered relatively safe, yet before use a doctor or healthcare professional should be consulted. Acting as an estrogen, dong quai contains carcinogens posing increased risks of developing hormone sensitive conditions such as breast cancer, uterine cancer, ovarian cancer and endometriosis.
Side Effects of Using Dong Quai
Used to improve circulation in the uterus because of its ability to dilate the blood vessels, regular or overuse of dong quai can lead to a heavier menstrual flow. Often herbalists recommend stopping use of dong quai for a woman prone to a heavier menstrual cycle if flow and bleeding are a concern for her. Also it is not recommended for women who take blood-thinning or high blood pressure medication to take dong quai because it can slow blood clotting.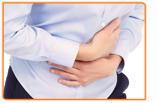 For women who love the beach, prolonged sun exposure should also be avoided because of increased risk of skin sensitivities to sunlight. In addition, loss of appetite, abdominal bloating, nausea and vomiting have been reported with use of dong quai.
Conclusions
While many women have found relief for their menopausal symptoms while using dong quai, evidence of cancer-causing agents have been found and continued use of this herb is associated with many objectionable side effects. Because of limited long-term study on dong quai, experts do not advise long-term use. Non-estrogenic herbs, which do not have the associated side effects and health risks of phytoestrogenic herbs, can be used as an alternative for women seeking natural medicines.
Despite its risks, there are benefits to using dong quai in treating menopausal symptoms. Click here to read more on the benefits of using dong quai.