Black Cohosh Root

The root (Actaea Racemosa) of the Black Cohosh plant grows in the eastern regions of North America. The growing condition for Black Cohosh Root necessitates a great deal of shade. For this reason Black Cohosh root can usually be found growing in forested areas. Black Cohosh Root is used for a myriad of purposes, but it is famously used for treating the wide array of menopause symptoms women can suffer from. Black Cohosh Root has an excellent success rate at treating such symptoms as night sweats and hot flashes.
What makes Black Cohosh Root consumption an effective treatment?
As a plant with certain phytoestrogenic properties, Black Cohosh Root is highly sort after to treat a host of maladies. Because it is classed as a phytoestrogenic herb, it is comprised of chemicals which can help the human body. Black Cohosh in addition to other Phytoestrogenic herbs, such as ginseng contains phytoestrogens. The phytoestrogens found in Black Cohosh root can be used as plant-like estrogens to replace any lost natural estrogens in a woman's body. An imbalance of such estrogens is the reason women can begin to suffer from a range of menopause symptoms.
What is Black Cohosh root commonly used to treat?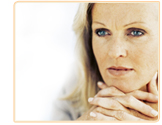 Black Cohosh root has been known to be used in a great deal of treatments. From gynecological problems to dietary supplements, its phytoestrogenic properties are highly sought after. Despite mixed findings on the efficacy of using Black Cohosh Root, it is most commonly used in the treatment of different menopause symptoms. These symptoms can include:
Black Cohosh Root relieves these menopause symptoms:
. Night sweats.
. Hot flashes.
. Depression.
The positives of using Black Cohosh Root for Menopause treatment
Effective fast relief from menopause symptoms: Like other phytoestrogenic herbs Black Cohosh Root, is popular because it provides fast, efficient relief from many of the common symptoms of menopause. Such an effect is particularly noted for hot flashes.
As a different treatment method to hormone Replacement Therapy: Hormone replacement therapy is the artificial equivalent to consuming herbs for relief from menopause symptoms. Due to its high cost, many women choose the alternative path of phytoestrogens. They introduce estrogen hormones into the body in the same manner of hormone replacement therapy, but for a noticeably reduced price.
Other benefits: Black Cohosh Root has been found to treat other maladies, such as the degenerative bone condition: arthritis.
The negatives of using Black Cohosh Root for Menopause Symptoms
Black Cohosh Root and breast cancer: Some studies have shown that the components of Black Cohosh Root can encourage the growth of breast cancer cells.

Complications with other medication: Tests have shown that using Black Cohosh Root can cause dire problems when taken in concurrence with hormone replacement therapy or birth control pills. Similar testing also recommends that people with an allergy to aspirin avoid using Black Cohosh Root.
Conclusions on Black Cohosh Root
Like other phytoestrogenic plants, Black Cohosh Root carries with it medically tested health benefits. These benefits are of particular use to women suffering from menopause symptoms. The use of Black Cohosh Root isn't without its negative side effects however and anyone using Black Cohosh Root should make careful note of these.
It is important to keep in mind that even though the use of Black Cohosh Root has the ability to soothe many of the harmful effects of menopause it also comes with risks. As such risks sometimes outweigh the potential benefits it is vital that all options are first considered. To read more about the alternatives to using Black Cohosh Root in the treatment of menopause symptoms continue in the following article.